Autoservizi Pellegrini manages scholastic services with School buses for the town around Lake Garda and Valley Sabbia offering a punctual service and also ready to manage any eventual emergencies.
Over the past few years we have invested a lot in the quality of the fleet to safeguard the environment and for the safety of the passengers.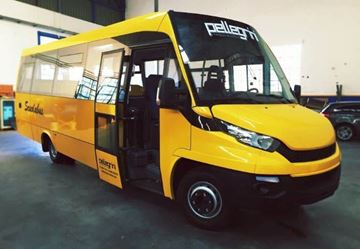 Autoservizi Pellegrini è in grado di mettere a disposizione della nostra clientela un parco macchine diversificato e di qualità.